All professionals at Melville Medicine maintain the highest levels of accreditation and pursue ongoing education to stay abreast of the latest trends in the medical field. Read on to learn more about the staff's experience and training.
Aaron Temple NRCMA
Aaron's goal at Melville Medicine is simple: To serve patients with respect and care at all times and to spend the time getting to know both the patient and the person. He thrives on establishing a human connection and 'going the extra mile' for all patients he serves.
Certified Medical Assistant through the National Association for Health Professionals .
Diverse professional Medical Assistant career since 2009, ranging from Emergency Medicine to Urgent Care to Allergy/Immunology to Nephrology/Dialysis to Cardiovascular Intensive Care Unit and Family Medicine experiences
Leadership roles ranging from Lead Medical Assistant to Intensive Care Unit Coordinator
Most recent role before joining the team at Melville Medicine was as Clinical Supervisor/Team Lead at Primary Care Associates in Flower Mound, Texas
Certified in Basic Life Support
Proficient in all Medical Assistant skills, particularly phlebotomy
In his private life, Aaron enjoys outdoor activities, including hiking, fishing, hunting and exploring. He is a lover of all animals and "Dog Dad" to his Golden Doodle, Tilly. He also enjoys traveling and has thus far been to 43 of the 50 United States, much of southern Canada and portions of Mexico. Aaron travels primarily to learn about the various histories of the regions he visits and is particularly fond of Colonial American history and the Eastern Seaboard of the USA.
Dakota Birdd CMA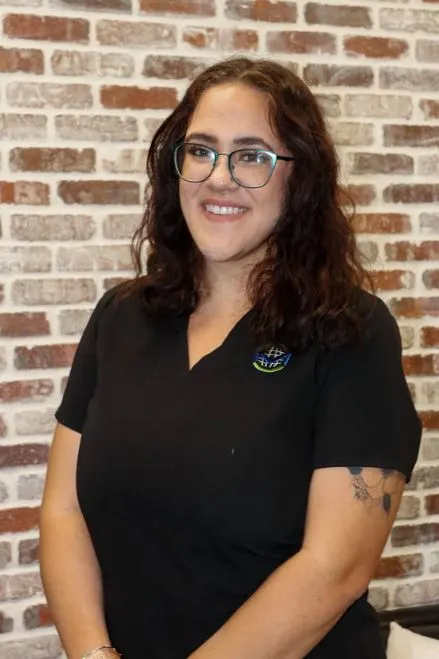 Dakota's goal at Melville Medicine: To guide and motivate her patients as they strive to become the very best versions themselves!

Certified Medical Assistant through National Health Association
Started her journey in Family Medicine in 2019
Certified in Basic Life Support
Certified in Phlebotomy
Before joining Melville Medicine Dakota was a personal trainer and has always had a passion for helping others achieve their personal health, wellness, strength building and weight loss goals.
In her private life, Dakota is a mom of 2 (5 if you include dogs and husband!!). She enjoys being active and outdoors. Some of her favorite activities include camping, kayaking, hiking, and she will take advantage of any chance she can to get in the water!
---